COMMON MATERIALS
Any Material with 0.2% or higher carbon content is laser heat treatable
| | | |
| --- | --- | --- |
| 0050 A | P20 | 410 SS |
| 7140 | 4140 | 420 SS |
| S7 | 4130 | 431 SS |
| A2 | 4340 | M2 |
| D2 | Caldie | CC2 |
| D6510 | G2500 | GP25HP |
| D4510 | GM338 | |
Contact us if the materials you are looking for are not on the list.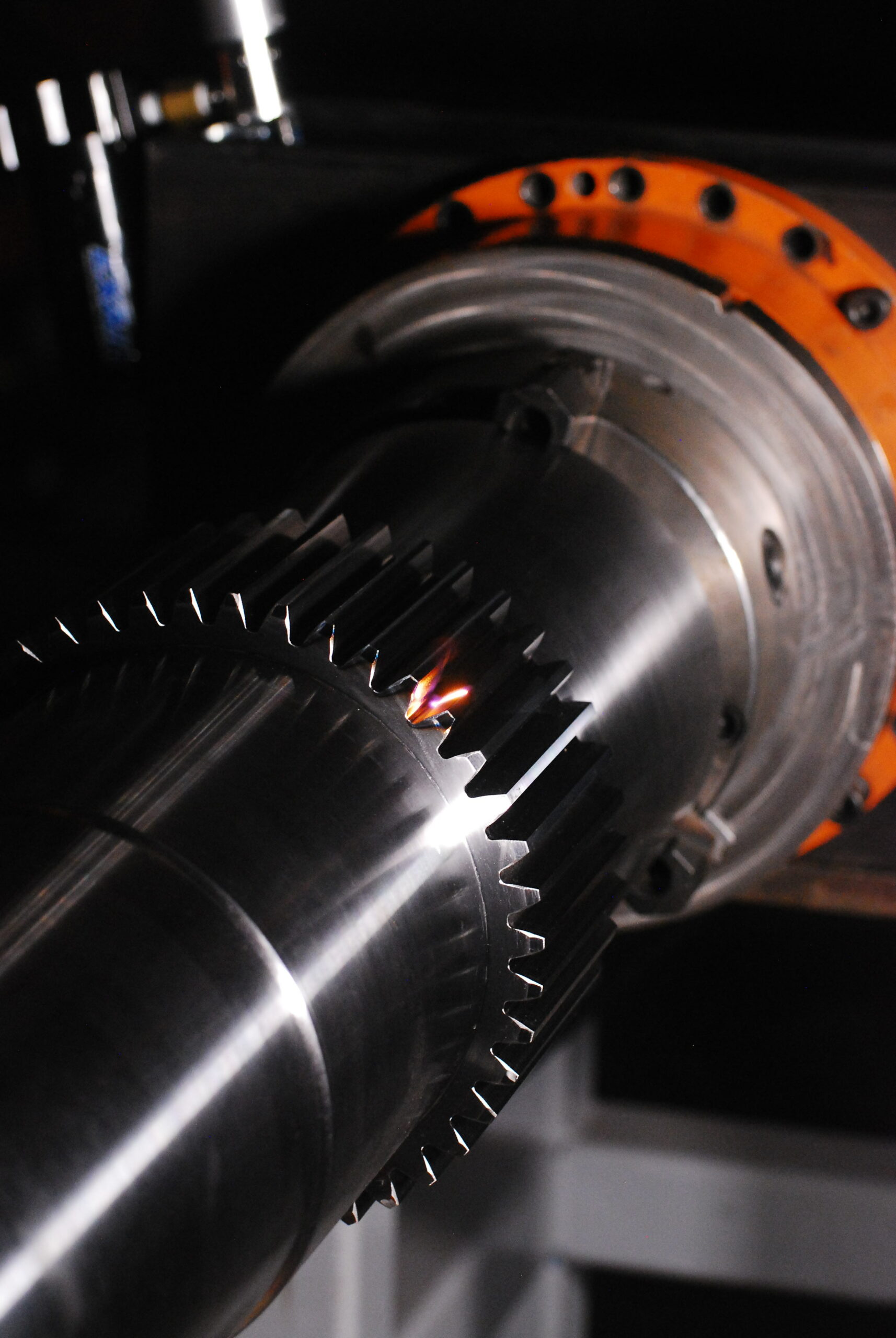 LASER HEAT TREATING VS. CONVENTIONAL PROCESSES
Laser heat treating is ideal when distortion is a critical factor in the manufacturing process. Laser heat treating results in minimal to no distortion, there by reducing the requirement for post machining or straightening operations.
| | Laser Heat Treating | Induction Heat Treating | Flame Heat Treating |
| --- | --- | --- | --- |
| Material Hardness | Max Hardness | High-Max Hardness | Med-High Hardness |
| Typical Hardness Depth | Up to 0.080″ (1-2 mm) | Up to 0.120″ (3 mm) | Up to 0.120″ (3 mm) |
| Hardness consistency | +/-  1 HRC | +/-  5 HRC | +/-  10 HRC |
| Post machining /Straightening | unlikely | likely | highly likely |
| Cost | Medium | Medium-low | Low |
LASER HEAT TREATING APPLICATIONS
Automotive Stamping Dies
Trim Dies
Flange dies
Trim Inserts
Compression molds
Slew Bearings
Bearing Retainers
Gears
Pumps
Mill Rollers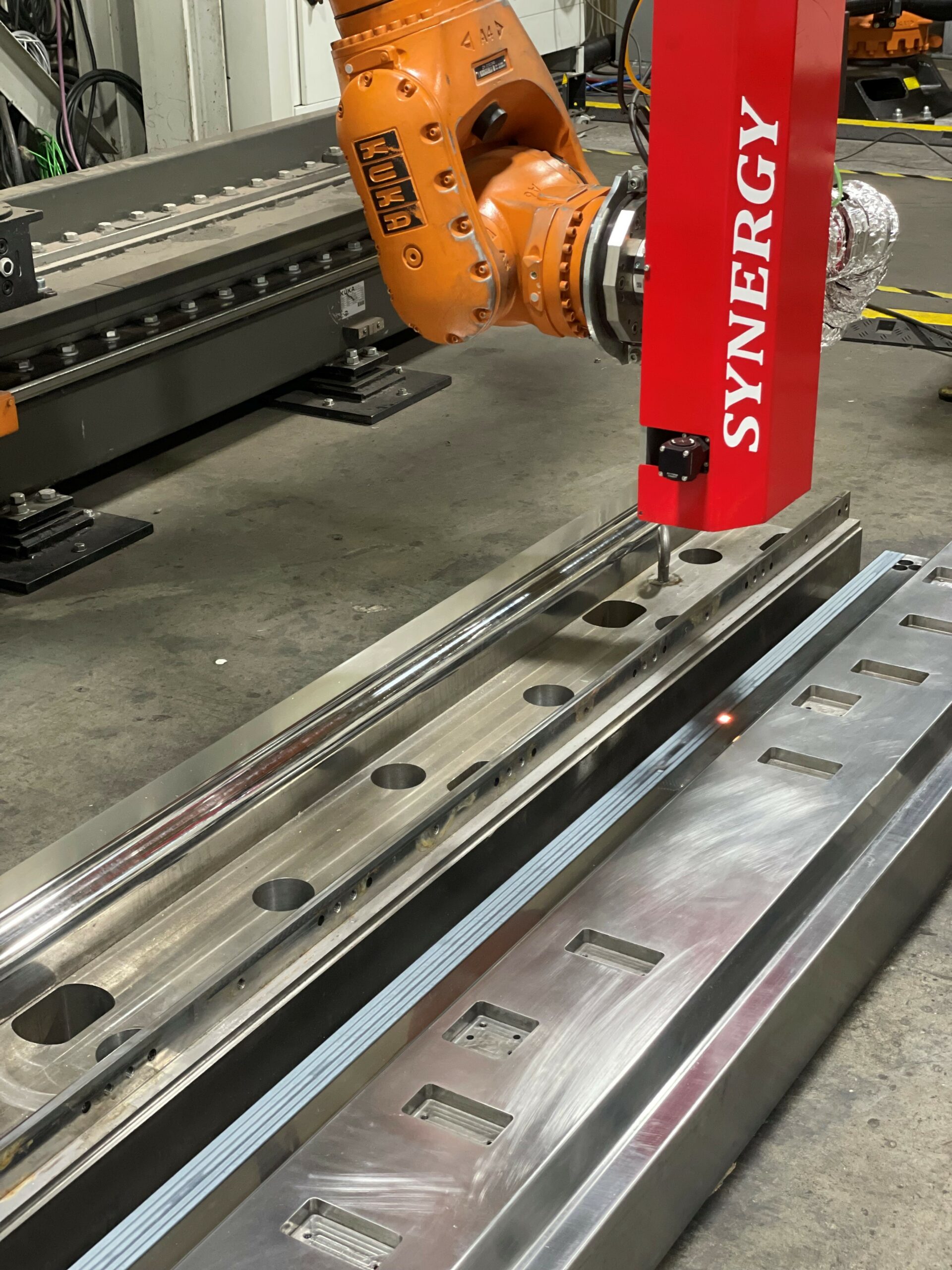 REPEATABLE LASER HEAT TREATMENT RESULTS
Laser heat treatment of your tools, dies, or other applications creates a lasting impact with precise control of heat input, minimized stress and distortion, repeatability, time efficiencies, and line-of-sight access for harder to reach areas.
Our reliable team of laser heat treatment experts guarantees a quick turnaround for all orders from one-off prototypes to full-scale production. Contact our laser heat treatment team today to find the optimal processes to make your parts lighter, stronger, and more cost effective.