COMMITMENT TO RESEARCH AND DEVELOPMENT
We offer:
Short term and long term research contracts
Joint research projects with shared costs
Partnerships with other small businesses and universities
Collaborative research proposal submissions for SBIR, OTA, and other government grants
We believe that R&D is vital in order to stay ahead of competition. For this reason, we heavily invest in internal R&D and offers contract-based research services to its customers. Our technical team has a proven track record of transforming research projects into successful commercial applications. Please contact us today to discuss your application.
Our research focus areas include:
Material development
New hardfacing alloys for Tool and Die applications
Additive Manufacturing of Aluminum alloys
Additive Manufacturing of Molds with Conformal cooling
Optical design for laser heads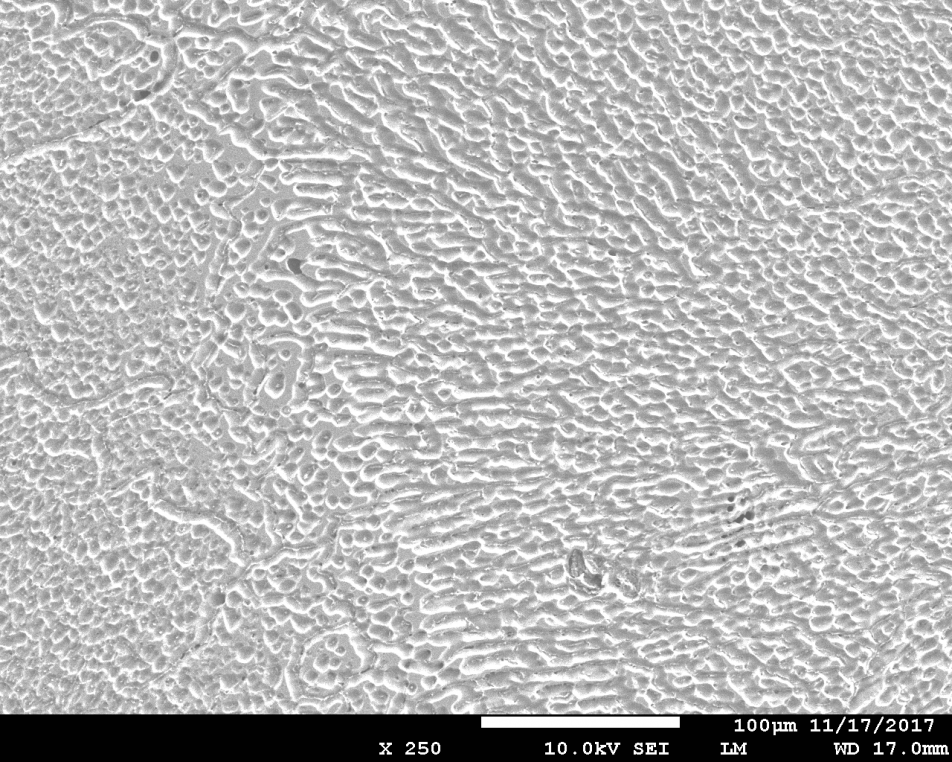 SEM image of as deposited Aluminum 6061