For the marine industry
Repair of large motor shafts, PTO shafts and other marine components
Dimensional restoration/material buildup on OD and ID surfaces of gear boxes, bearings etc.
Additive Manufacturing / 3D Printing of critical components
Post grinding, heat treating and other finishing operations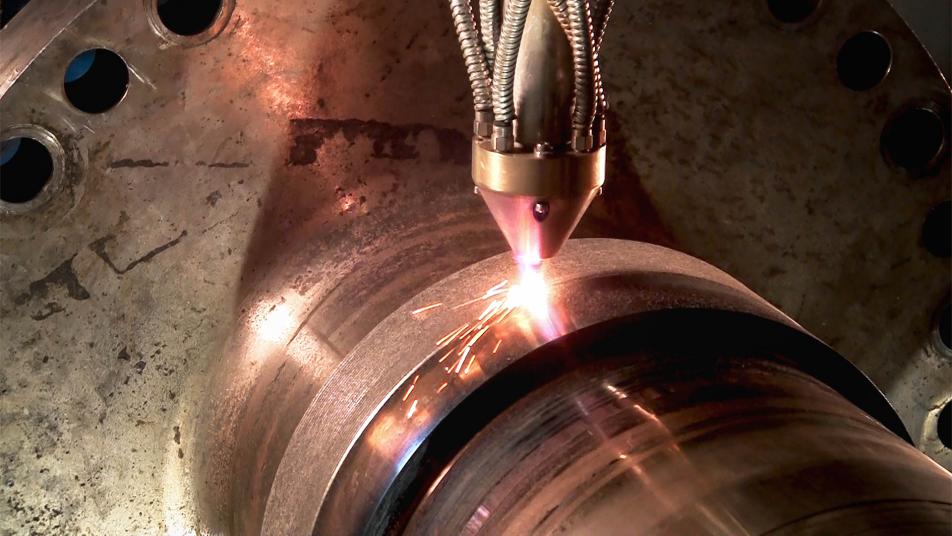 Benefits
Strong metallurgical bond
No Peeling/chipping
No Distortion
Extremely quick turnaround time (overnight and expedited options)
Remanufacturing
Synergy Additive Manufacturing offers full spectrum repair and remanufacturing services for a wide range of applications. From marine drive shafts and gear boxes to aerospace components, the options are limitless. With remanufacturing, you can repair and almost entirely replace the old part good as new without sacrificing the cost or time of awaiting a replacement.
Synergy provides multiple material options for part restoration that suits your specific application. Our laser clad material exhibits no chipping, peeling, and minimal to no distortion in most cases. The deposited material is dense and free from cracks, porosity, and other defects. These qualities make it an ideal candidate for distortion critical applications. The buildup thickness can range from five thousands of an inch to quarter of an inch or more.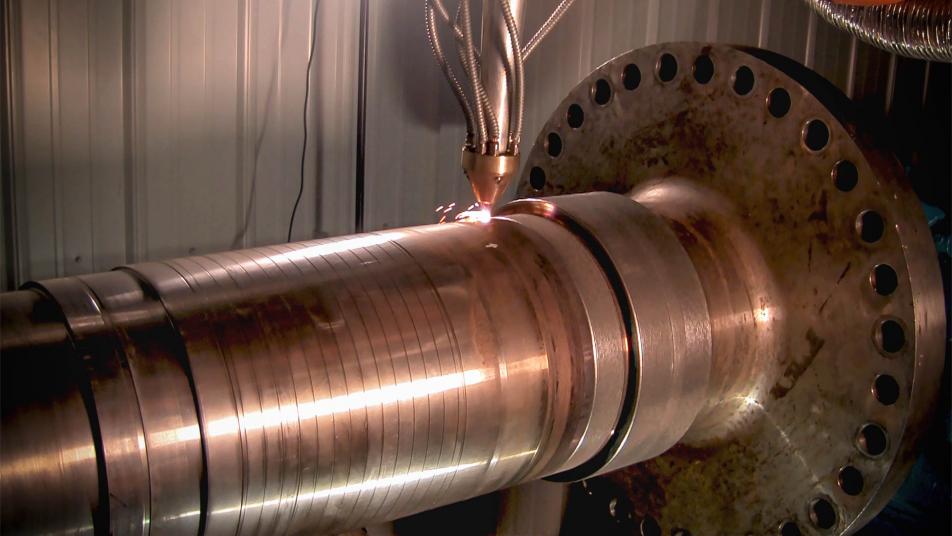 The numerous benefits of remanufacturing make it a superior alternative to chrome and cold spray applications. In our mission to provide complete solutions to you, we also offer total repair and grinding services. We understand the stress and emergency due to downtime in the industry. That's why Synergy is dedicated to making your wait as minuscule as possible, we strive to achieve the fastest turnaround with overnight and expedited options.