SAM DIRECTED ENERGY DEPOSITION SERVICES
Directed energy deposition services at Synergy Additive Manufacturing involves a series of processes that deposit melted metal powder or wire through the use of a laser. The direct energy deposition process involves a five-axis arm or a 6 axis robot to enable building of near net-shape geometries.
Our directed energy deposition services are offered to a range of industries to build structural parts layer by layer following a tool path generated from a CAD file. In the direct energy deposition process of laser additive manufacturing, a laser is utilized as the energy source to fuse the powdered metal into a highly uniform material.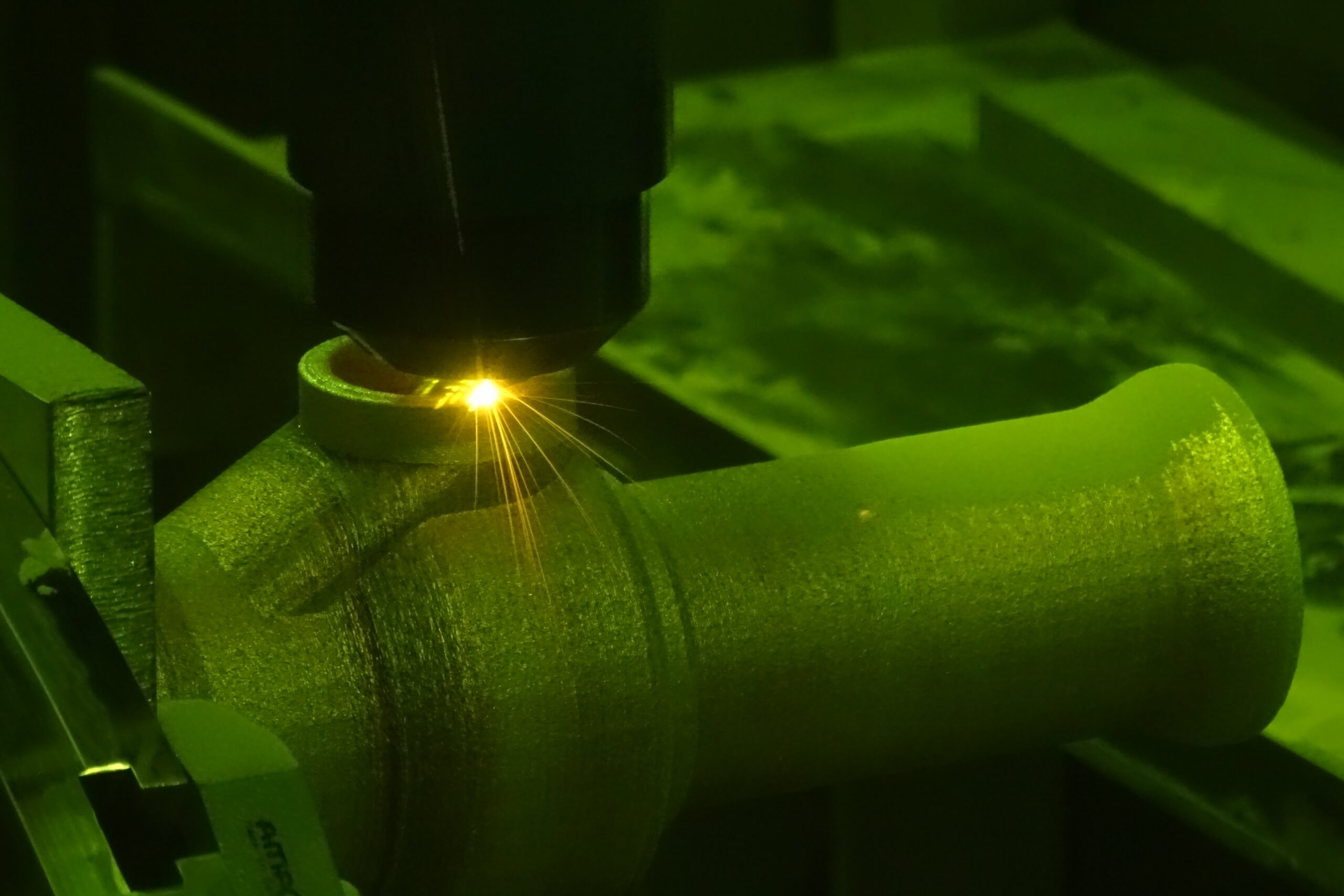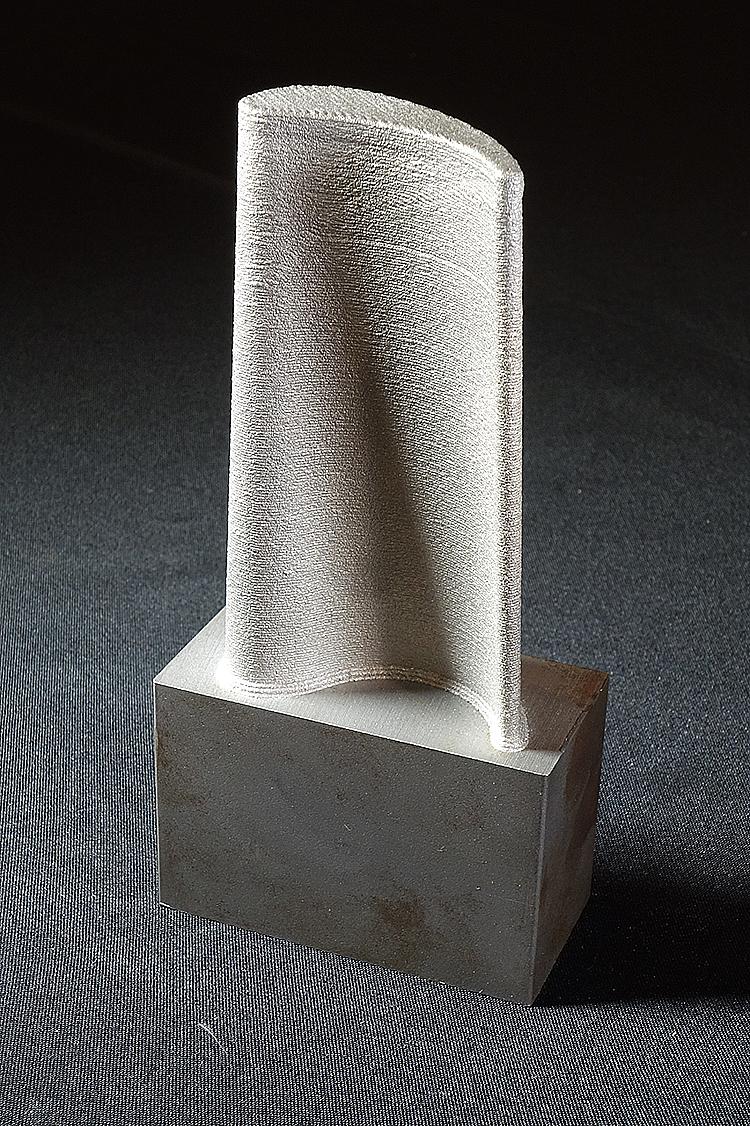 DIRECTED ENERGY DEPOSITION CAPABILITIES
Our direct energy deposition capabilities include 3D printing of large, complex parts up to five feet by five feet by seven feet. Our team of direct energy deposition experts are able to print with a variety of materials, such as mild steel, extremely tough tool steels, nickel based super alloys, and titanium alloys. In our laser additive manufacturing process of directed energy deposition, we are able to repair and reclaim expensive and worn metal parts. We can surface re-engineer quick and cost effective design changes for research and development applications. Our machining, grinding, and quality control inspection services paired with our directed energy deposition in laser additive manufacturing ensure Synergy Additive Manufacturing has everything you need to get the job done rapidly and within spec.
The large working envelope of our directed energy system, paired with our team of directed energy deposition experts, can help meet your specific applications for laser additive manufacturing and realize your near net-shape geometries for automotive, aerospace, and oil and gas.  Contact us today to learn more about our DED solutions.